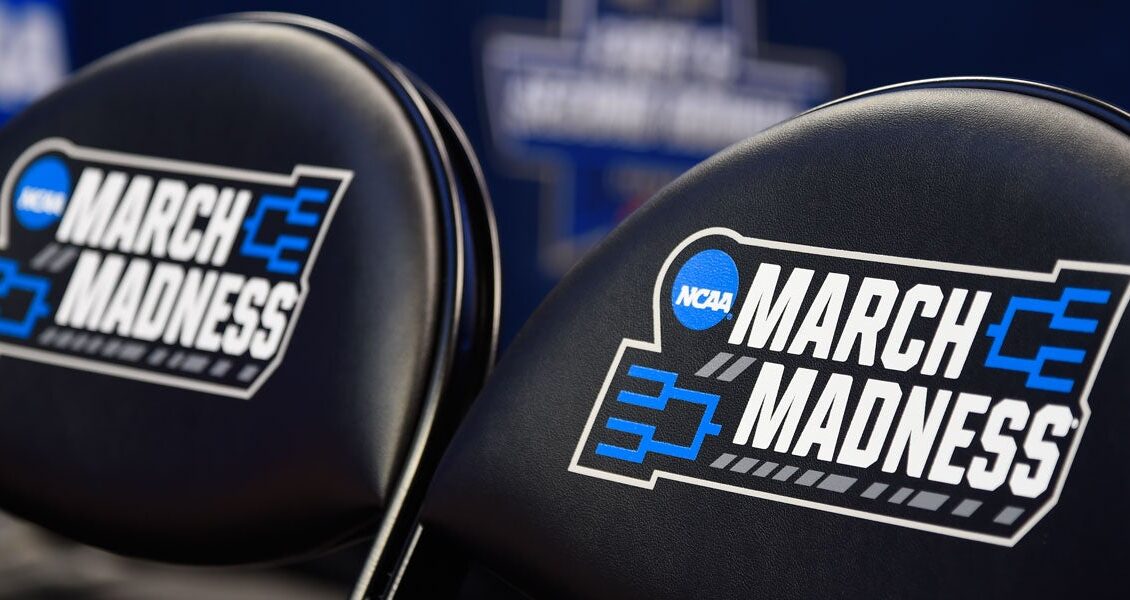 Cincinnati, UCLA, Kansas State and Kent State rounded out the schedule of Thursday's open practice. Hear what they had to say about their tournament games taking place Friday at Golden 1 Center.
Cincinatti (6) vs. Kansas State (11)
---
Cincinatti (Troy Caupain, Kevin Johnson and Coach Mick Cronin)
Q: With both you guys [Troy Caupain and Kevin Johnson] being seniors, is there extra pressure to make a run and get out of the west? To advance to the next round?
Troy Caupain: It's not really pressure because you've gotta come ready to play. You can't be scared. You can't have extra anxiety on the side. But the game is going to go how the game is going to go. If you prepare well, you wake up excited, you get excited during warm-ups, the game should be fun. We know it's our senior year, and we're not trying to put as much pressure on us. We know this is our last time ever doing this, so we gotta try to play the best, be ready to play, perform well, focus on the little things and the game is going to take care of itself.
Q: Can you talk about Cincinatti's basketball program and what it has done for your academic and athletic careers? A lot of great players that came out of that system?
Kevin Johnson: For me, personally, being a hometown native it's given me plenty of opportunities, not just with basketball but off the court as well. Just a great program, great people behind it. A lot of people that care…
Q: Looking at the stats between your team and K-State, they look similar. Do you see similarities between your teams and what you try to do, especially on defense?
Mick Cronin: […] I would say that we're both very balanced, as far as we don't rely on one guy to score. They don't rely on one guy to score. I know that they play really hard from watching them for the last two days. So I would like to think that that would be the simlarity, other than statistically, that both teams make it really hard on their opponents, do everything they can to maximize who they are. Both of us are overachieving type of times.
---
Kansas State (Wesley Iwundu, D.J. Johnson, Coach Bruce Weber)
Q: How much are you guys riding the underdog theme, getting into the tournament late, first four, something to motivate you along the way?
Wesley Iwundu: I feel like it's been a mentality all year, but we're finally here with the rest of the teams, got an opportunity like everybody else. So any team in this tournament, I feel like should be respected, no matter what. If you're in this tournament, you did something good to get here. We're still considered the underdog. That's what it is, but you just got to go out there and play every time.
Q: D.J., I know it's been quick looking at Cincinnati, but your impression of their team and what do you see as a key?
D.J. Johnson: I think they're a hard-nosed team. They're physical. They like to pound the ball inside, so it's going to be big on my part to play good post, me, Dean, Isaiah and Stokes. And as far as the guards getting up their hands and deflecting passes, making it harder on the guards and slowing them down a little bit.
Q: Coach, where is this game going to be won and lost? What is your biggest point you're trying to hammer home with your team right now?
Bruce Weber: They're a good defensive team. Their numbers are amazing, whether it's points allowed, field-goal percentage, defense, steals, blocked shots, you know, some of the best in the country. I think my big thing is we have to be a good defensive team on the court, and we've got to limit their easy look and make them earn things and maybe we get some transition off of some good defensive possessions and steal some baskets.
The other thing, I think we've got to be very determined, get all the loose balls, somebody tips a rebound and we grab it and get a basket and an and-one, all those big-heart plays, those determined plays I think could make a difference in the game.
UCLA (3) vs. Kent State (14)
---
UCLA (Lonzo Ball, Bryce Alford and Coach Steve Alford)
Q: Lonzo, a year ago you were in this town playing with your high school team and you won the State Championship with your brother. How does it feel to transition from one year to the next year being in another tournament, probably a more impactful tournament?
Lonzo Ball: It's a great feeling. This year the stakes are bigger since it's college and not high school, but anytime you have a chance to go out and compete in a tournament it's a blessing. So thankful for my coaches and thankful for my teammates and excited to see what we can do this year
Q: Bryce, since you have experience in this tournament what kind of advice havey ou given to Lonzo about how this setting is different than the regular season?
Bryce Alford: To be honest, I don't have to give too much advice to Lonzo. He's a very smart basketball player. He knows what he's doing out there and he does a great job of not letting pressure get to him. Obviously with who he is there is a lot of pressure that comes behind the name that he has in college basketball. He hasn't let that get to him all year and if anything, I give him [snippets] of what I've been through in the tournament. I've been to the Sweet 16 twice and just to treat it like every game. You just heard him say that. He's got his head on straight. I don't need to tell him a whole lot.
Q: Coach, could you review your season a little bit? You had some very big wins and some very big highs this year.
Steve Alford: We did. We've been very consistent and that's what I've liked about this team. The team has been so consistent from day one, really all the way back to Australia. We lost a game in Australia and that was probably the best thing that happened to us. A pro team beat us over there and the guys, I think, got very close to one another at that point and that was in August.
We got back. School started in late September. Practice starts early October. Now we're 95-plus practices in and 33 games in, and we've had a lot of consistency to go through our schedule. We've won at the Pac-12 champs place. We've won at the SEC champ's place and we beat the Big Ten champ at our place as well.
So we have had some good wins, some key wins, lost four games in the year to three teams and yet we have avenged all those losses. To be at 33 games in and starting the national tournament knowing that you've beaten everybody on your schedule speaks volumes to what these young men have done because that's not easy to do.
---
Kent State (Jimmy Hall, Deon Edwin and Coach Rob Senderoff)
Q: What's it been like for you guys coming over the time difference, the weather difference and how have you gone through that in the 24 hours that you've been here?
Jimmy Hall: It's been a fun process. A lot of us have never been to California and getting away from the cold, so we weren't too stressed about traveling or anything! You know? Sunny California. We get to play a great team and we are just happy that we are in this situation again.
Q: Was there anything different in your game plan for this week facing UCLA bigs like Lonzo Ball?
Deon Edwin: Not really. We come out here, just play hard, stick to what we do best, and, I mean, that's all we can do right now, just play ball, have fun because we're here now.
Q: Coach, it's the first NCAA Tournament for your team since 2008, certainly a stupendous season. Can you talk about the highs and lows that you faced during the course of the year?
Rob Senderoff: Absolutely. First of all, it's an honor to be here and for our team and our program to be part of March Madness here again. As you mentioned, first time since 2008 and sixth time in school history.
This is great to be a part of. Our players are really excited. Our university is excited be a part of this and getting an opportunity to play a great UCLA program and a great UCLA team tomorrow night is something we're really looking forward to.
Jonathan Santiago is a freelance writer. Find more of his work by visiting his website.